April 29, 2020
By Jennifer A. Smith
Now in its fifth year, the annual Water@UW-Madison symposium has become a vital event that gives attendees a chance to hear about a broad swath of cutting-edge water research and outreach. With many short sessions, it's one of the fastest and most informative ways to learn about the state of Wisconsin's water and what's being done to protect this critical resource.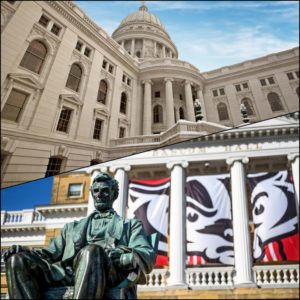 This year, like most other conferences in the era of COVID-19, Water@UW-Madison is going virtual. The online event will take place Tuesday, May 5, from 9:30 a.m. to 12:30 p.m. This year's theme is "Working Together to Address Water Challenges: UW-Madison and State Government."
Attendees can participate via Zoom or, if they prefer, by watching the Water@UW-Madison YouTube channel. One need not be affiliated with the university to participate. Currently, over 250 people have registered for the Zoom sessions.
Said David Koser, a project assistant at the UW-Madison Aquatic Sciences Center (home to Wisconsin Sea Grant and the Water Resources Institute), "The symposium is going to be informative and a lot of fun. UW-Madison's partnerships and collaborations with state government are key to the health and well-being of the people of Wisconsin. Our speakers will have great material to share, and we hope that this event will show the strength of our existing relationships as well as help build new ones." Koser helps coordinate this signature event.
Numerous Aquatic Sciences Center staff are involved in this year's event. Director Jim Hurley and Associate Director Jen Hauxwell will both present sessions, and Hauxwell is chair-elect for the Water@UW-Madison group. During intermissions, virtual attendees will see water-related artwork chosen by Anne Moser, senior special librarian for the Wisconsin Water Library.
UW-Madison Chancellor Rebecca Blank will welcome attendees, and Lt. Governor Mandela Barnes has provided a video introduction. There will be an in-depth presentation by Rep. Todd Novak and Rep. Katrina Shankland of the Wisconsin State Assembly. These two legislators lead the Speaker's Water Quality Task Force.
For complete information, including an agenda, visit https://water.wisc.edu/2020springsymposium/.