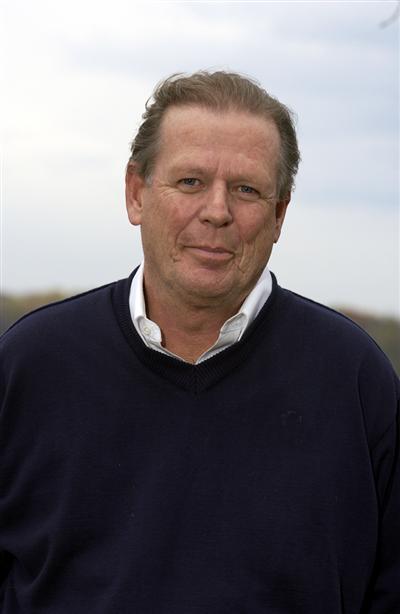 Nov. 22, 2011
By Aaron R. Conklin
After nearly three decades of guiding water-research grant-making, Anders Andren announces his retirement and reflects on his sizable accomplishments.
In September, Anders Andren, 67, made official his intentions to retire from the position he's held for decades — director of the University of Wisconsin Aquatic Sciences Center, which is the administrative home to the Water Resources Institute and Sea Grant Institute. He'll continue as director until at least until August of 2012, remaining closely involved in the effort to locate and train his successor.
Andren, who was born and raised in Finland and Sweden, is justifiably proud of the things he's accomplished during his term. He crafted a research proposal review process that's been adopted by other programs. A self-confessed IT junkie, Andren also invested resources early and often in information technology. On the Sea Grant side, for example, UW's was the first Sea Grant program to field its own website (way back on Mosaic, the late-90s dinosaur forerunner to NetScape) and also developed iPro and iPropose, its own in-house programs for researchers to submit and update grant proposals. Despite being among the smaller entities on the UW-Madison campus, the program also maintains its own separate IT infrastructure.
But perhaps the biggest key to Andren's long-term success has been his ability to build talented coalitions, both inside and outside water-related organizations, both locally and nationally. At the most recent Sea Grant Association meeting in Baltimore, one fellow Sea Grant director dubbed him "a sage."
Leon Cammen, the current director of the National Sea Grant College Program, vividly recalls the leadership Andren displayed during the difficult stretch the national program endured in the mid-1990s. At the time, Andren was heading the Sea Grant Association.
"We were in the process of re-organizing, and struggling to maintain our funding levels," remembered Cammen, who described UW Sea Grant as a top-flight science and research programs. "He worked with everyone in the network, and brought them all together. That was the start of making us a better place."
Andren was first recruited to the UW faculty from the Oak Ridge National Laboratory in 1975. He holds a Ph.D. in chemical oceanography from  Florida State University. In 1988, he became the associate director of the UW's Water Resources Institute (which at this time was still a separate entity; in 1999, it would merge with the UW Sea Grant Institute to form the UW Aquatic Sciences Center.) It was there that he began to learn about grant administration, one of several skills that would come in handy a few years later, when then-Director Robert Ragotzkie approached him again, this time to offer him the position of associate director of UW Sea Grant.
"I thought, you know, this really nailed down the Wisconsin Idea, with a specific focus on the Great Lakes and water issues," recalled Andren. "It was a neat type of concept and I wanted to be part of it."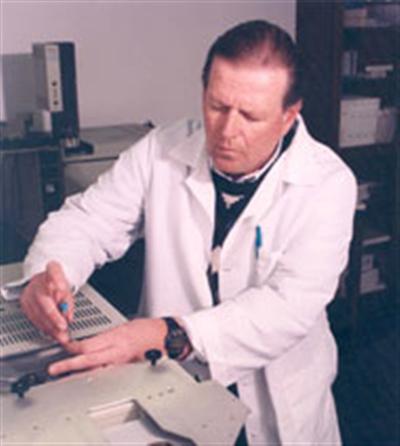 The alignment of two academically water-focused institutes is unique in the nation and allows efficiencies.
Andren, who had done his Ph.D work on the role of the Mississippi in delivering mercury to the Gulf of Mexico, had spent plenty of his time at ORNL developing and honing analytical techniques to measure contaminants in the environment. That left him well-positioned to build on the framework and research diversification Ragotzkie had created to take advantage of new and emerging topics in aquatic sciences.
In the late 1980s to the 90s, in what Andren calls a "watershed moment," researchers began looking very heavily at the risks environmental contaminants like mercury, lead, copper and cadmium posed to human populations, especially in the Great Lakes region. Their findings led to major remediation efforts and policy changes regarding the measurement and controls of environmental toxins.
Andren's proud of the environmental impacts effected under his tenure. But it's not the only thing that makes him smile as he recalls his successful career.
"In terms of my time here, probably one of the most satisfying aspects of that is that we have been able to attract top-notch talent, in administration, outreach, communication and information technology," said Andren. "We have probably the best and brightest of all the programs, which is reflected in the fact that we get reviewed very highly every year."
Andren knows that's what he'll miss most–interacting with his co-workers in the UW program and the talented people in the WRI and Sea Grant universes.
"I've gotten to know people in every single coastal state and have become really good friends with most of them," he said. "I can travel to any coastal state in the U.S. and I have a lot of friends there. A lot of these folks are very talented, and you just learn a lot about what's going on. That has been a real benefit."
The biggest challenge facing Andren's successor won't be a surprise to anyone —maintaining an adequate level of funding at a time when resources are shrinking almost daily. Under Andren, the program was able to increase its state funding and amass an impressive record of landing targeted national dollars.
Andren will maintain an office on the UW-Madison campus and has applied for emeritus status, and hopes to remain active in the water-research field, whether that means helping other programs review grant applications or composing some proposals of his own. He's mulling becoming involved in some international eco-philanthropy projects in Africa, Central and South America.
And, now that he'll have some extra free time, he's looking forward to pursuing his other passion: music. This talented composer and guitarist—he collects guitars, composes MIDI-based music on his computer and occasionally channels Elvis Presley–still harbors secret aspirations of having his own band.
Whatever life brings his way, he's ending his tenure with a big smile on his sometimes stoic, Scandinavian face.
"Quite frankly, I've always thought this job was one of the best on campus," said Andren. "You can do research, you can teach, and you can have a strong impact on aquatic sciences. We've had a really good run at it."